Get strategic technology guidance to boost your productivity while keeping costs low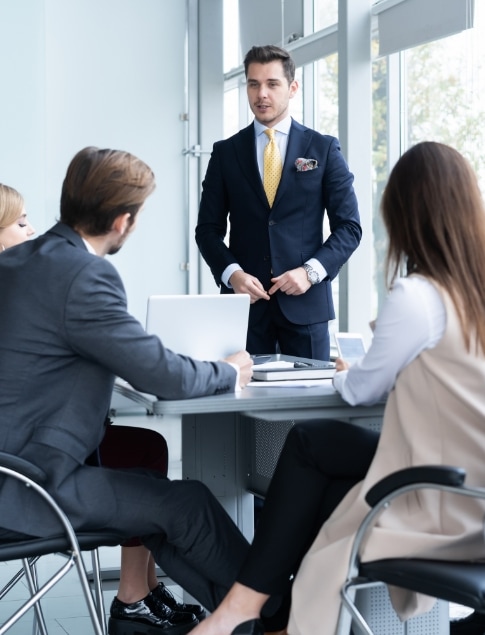 From project management to long-term strategy, our IT Consulting services for Troy businesses give you a competitive edge
As a small business, making the most of your technology investments goes a long way in growing quickly and increasing revenue. However, if you don't have any IT experience, you could end up wasting your resources on unnecessary technology solutions. Scaling up your IT to meet your growing business needs also requires expert IT management skills because you need to get your technology up and running as soon as possible. Partnering with a reputable IT consultant like Hyperion Managed Services, will guarantee optimized IT now and in the future, giving you the foundation you need to grow your business successfully.
Our IT consultants are experienced technology professionals, who have helped SMBs across Troy and Michigan make the most of their IT. You can count on us to maximize your return on your technology investments and plan more effectively for the future of your business. Our team will also help you carry out IT projects by providing actionable advice and managing your IT projects so they are completed on time and within your budget. With Hyperion as your IT consulting partner, you can look forward to optimized IT that grows with your business.
Why choose Hyperion to provide IT Consulting Services for your Troy Business?
Hyperion Managed Services is committed to being a knowledgeable and trusted technology partner that prioritizes long-term business relationships. We promise to take the time to really understand your business, and keep it running smoothly through prudent application of technology that meets your needs and budget. We put a strong focus on customer service, because our goal is to build a healthy, long-term relationship based on trust, not to maximize billable hours. Our business IT support services are designed with your future success in mind, because when you win, we win.
Hyperion Managed Services gives your business enterprise-level IT performance and stability for a predictable, small business-friendly fee
Frequently Asked Questions
Don't let unoptimized IT drain your resources and hold your Troy business back
Contact Hyperion and get IT that works for you, not against you
Hyperion Managed Services
"*" indicates required fields