IT Services Rochester Hills, MI
Maximize your IT through fully managed IT services for Rochester Hills businesses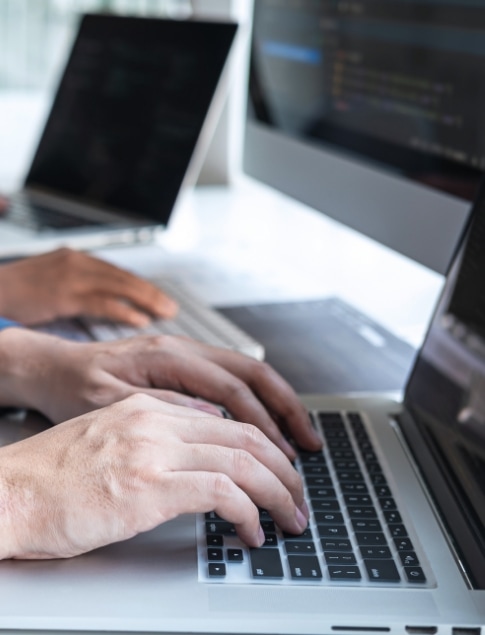 Proactive IT monitoring and maintenance that reduces downtime and increases productivity
Managing your complex business IT infrastructure is a massive drain on resources if you don't have the expertise to do so. In most cases, IT professionals are too expensive for most SMBs to hire right away, even more so hiring an IT expert that knows how to get the best out of your technology in your industry. However, if you partner with Hyperion, you'll receive high-level, personalized IT services for your Rochester Hills, Michigan business at a fraction of the cost of hiring in-house IT personnel.
Our team of IT professionals help maximize the IT assets of our clients by providing a comprehensive suite of IT services that handle everything from Cybersecurity to Cloud Services, and more. We make your technology meet the needs of your business and eliminate wasteful spending, inefficiencies, and more, to give you leaner and more reliable IT infrastructure. Our goal is to optimize your business IT and secure your networks against cyber threats while maximizing uptime so you are always operating smoothly.
Why choose Hyperion to provide IT Consulting Services for your Rochester Hills Business?
Hyperion Managed Services is committed to being a knowledgeable and trusted technology partner that prioritizes long-term business relationships. We promise to take the time to really understand your business, and keep it running smoothly through prudent application of technology that meets your needs and budget. We put a strong focus on customer service, because our goal is to build a healthy, long-term relationship based on trust, not to maximize billable hours. Our business IT support services are designed with your future success in mind, because when you win, we win.
Hyperion Managed Services gives your business enterprise-level IT performance and stability for a predictable, small business-friendly fee
Frequently Asked Questions
Don't let unoptimized IT drain your resources and hold your Rochester Hills business back
Contact Hyperion and get IT that works for you, not against you
Hyperion Managed Services
"*" indicates required fields